One of the projects that occupied my bench for a short while last year was a set of speakers. I decided that after many years of headphone music it was time for a stereo system. There are beautiful speaker kits around that produce a nice sound for (relatively) little money, so I opted for Udo Wohlgemuth's SB18 kit. The first step is to build the cases from some MDF: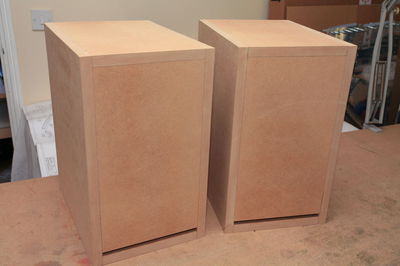 Some veneer to make them look nice. This was my first veneer job every. 19 years ago when I lived with my grandmother for a few months I came across a roll of rubberized paper tape and had no clue what this was. Now I know it's veneer tape and used for seaming veneer. Definitely a learning experience!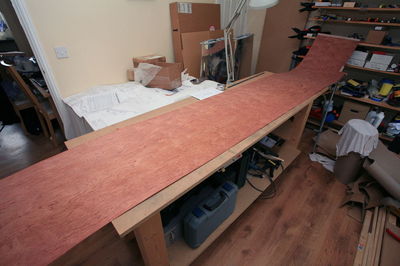 After gluing the veneer, I cut the holes for the drivers and connectors, and hot-glued the audio crossover into the case: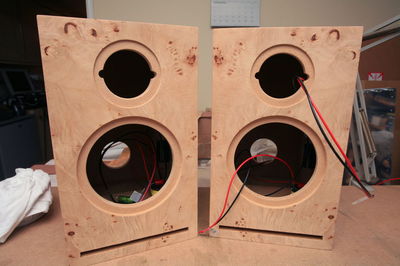 The finished speakers now live on my compressor enclosure in the kitchen and are driven by a tiny TA2024C tripath amplifier I bought from China for 30 bucks. The audio signal comes from my router which actually is a single board computer running Linux. Like this I can play all my music using my laptop, my phone, etc. Nice.