Today I came back from work rather late, after a frustrating day of merging two software projects, so I really wanted to do something fun and set some rivets. The first victims of my enthusiasm were the R-703 tip rib and the R-713 counterbalance skin: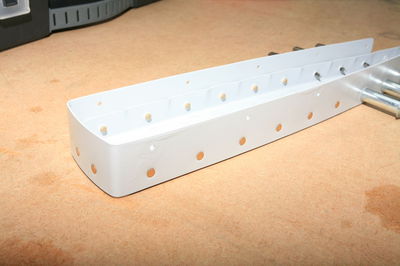 Then I continued with the upper two spar reinforcement plates and finally squeezed the first seven rivets of the R-710 rudder horn brace and the R-405 rudder horn. The hand squeezer with the longeron yoke comes handy here, but I guess I will have to use the gun for the rivets holding the rudder horn to the spar.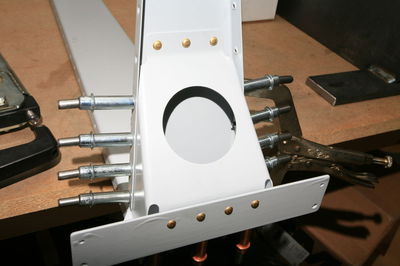 Yes, I primed the rudder horn too wet. Still learning ...